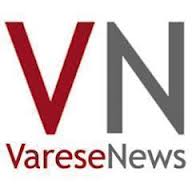 WebCreativi at 141 tour by VareseNews
Last Friday, February 21th, at 141 tour of VareseNews, Barbara Gorlini of WebCreativi talked about the importance of networking.
A philosophy that we carry on every day, and that has allowed us to enlarge our team and take on more and more complex projects of digital marketing and communication.
With an eye open to the future, we discussed the opportunities offered by the new technologies to move from local to global, as far as concern the image of places, companies and professionals, breaking down geographical and physical barriers in many areas of activity.
An opportunity to share ideas and new projects with entrepreneurs and local governments that have confirmed their common commitment to enhancing the image of the land Varese and of our businesses around the world, taking advantage of at the new attraction of Expo 2015.
Meanwhile, the 141 Tour continues: next stop on February 28 at Maga, the Museum of Modern Arts in Gallarate.
https://www.webcreativi.it/wp-content/uploads/2014/02/logo-varesenews2.jpeg
192
192
Barbara Gorlini
https://www.webcreativi.it/wp-content/uploads/2017/12/nuovo-logo-webcreativi-bianco.png
Barbara Gorlini
2014-02-22 11:34:02
2014-02-22 11:34:02
WebCreativi at 141 tour by VareseNews